Journal nº5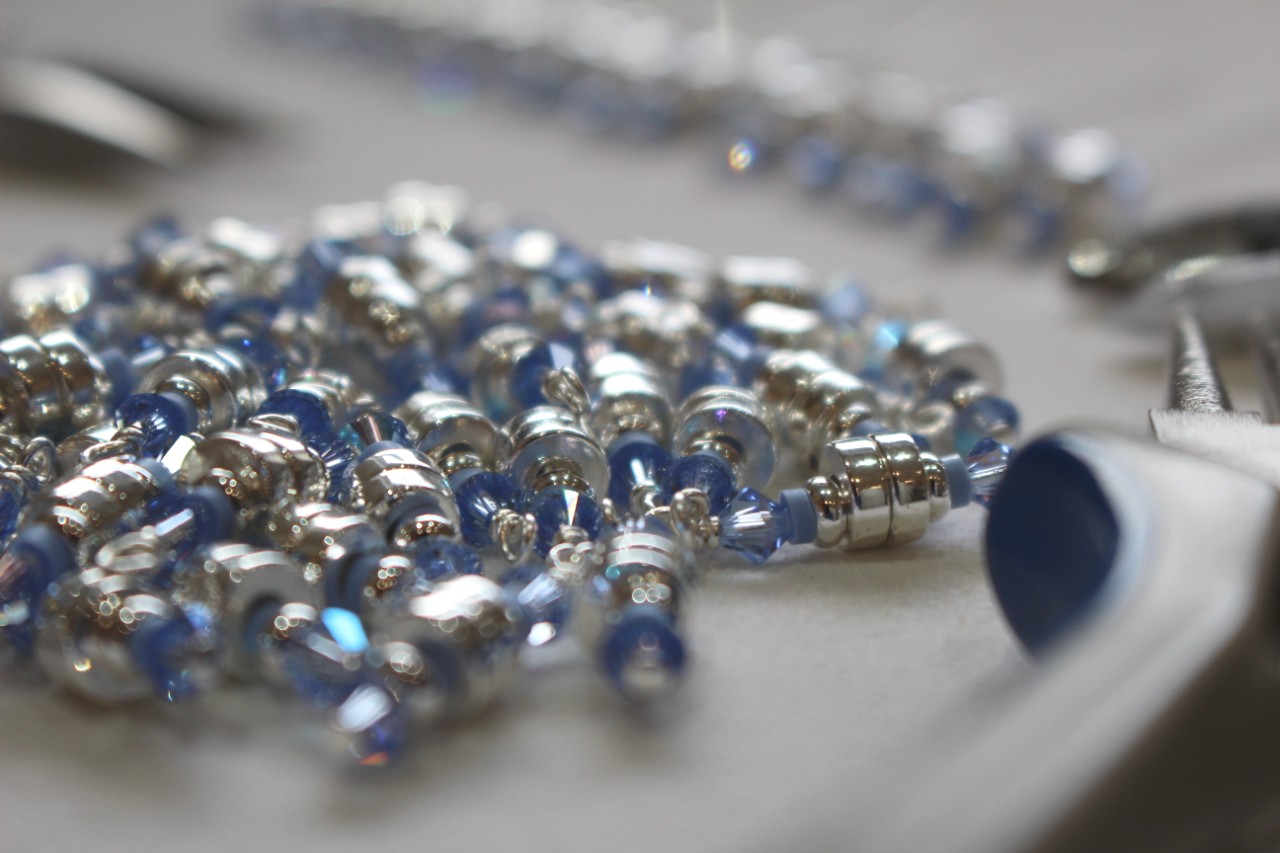 By Kay Lyngm • the 13 April 2020
Silvermines was inspired by a recent visit to the Museum of Natural History During that visit, I saw some stunning indigenous natural gemstones. When I got back to the studio to finish designing the new SS2020 collection I knew that I wanted to capture the beauty and light of those stones.
There are a lot of very talented Irish jewellery designers and makers. No two approach the design phase in the same way. I am very unscientific when it comes to design. I buy gemstones that I love and I try to create new and unique combinations of color and texture within a range.
The central components to my collections are stones & Exquisite Crystals. Exquisite are so innovative when it comes to colour technology- I absolutely love designing with these beads. The prisms of colour that Exquisite can create are truly inspirational. I can always pick up the nuanced colour in a gemstone using Exquisite.
When designing all of the pieces of a range, I like to pull all of the components in the colour palette together on the workbench. I will then spend hours or days playing around with the gemstones, crystals and metals coming up with the shapes that will form the range. Some collections come together easier than others- Silvermines was one of those!
This is what handmade looks like! When you can see a craftsperson using tools, transforming raw materials into a different form- that is what handmade looks like!
I am very proud of the finished range, you can browse the Silvermines range here.